Be the envy of the playground or classroom with cool hair styles for kids.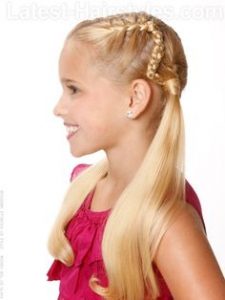 Whether it's your first day at school or attending a birthday party, we'll craft a hair style that make the girls fawn and the boys blush.
We offer:
Trims/Cuts
Perms
Blowdry
First-time cuts
Proudly one of the top choice destinations for children's hair salons in Toronto and performed in a friendly and comfortable space, our specialists will work with your child (and you!) to ensure they get the look they deserve. Whether it's crimps and curls to a gentle perm that's touched with a cute ribbon, we can do whatever you wish. Your class photos or selfies during school trips will be a thing of excitement and pride.
Styles are available for children between the ages of 1-12 years old.
Call or email us today to book your no-obligation appointment.