We often are born with hair colour that doesn't do us much in terms of our identity—they just don't fit us the way they ought to.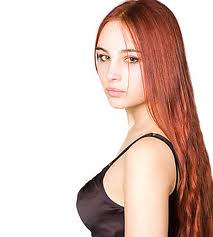 Sometimes you'll see a fading gradient from natural colour to a splash of something totally different and unexpected right to the tips. And you know what? It often fits.
Also, as we age, our colour fades and changes on us much to our chagrin. The good news from all this is that it doesn't have to be this way.
Whether you wish to brighten your existing colour, try something new, or simply go with the colour you've been wishing you had since you could remember, we're here with a prism of possibilities.
Golden Touch offers the finest hair colour in Toronto. Whether it's standard colouring or ombre balayage, we have what you are looking for.
We offer:
Virgin • retouch
Refine your look, refine your life. Come see how our talent can shape a more beautiful future for you
Come in feeling a shade unsure, leave colourfully certain. We offer virgin or retouch solutions that is sure to brighten and morph your outlook and personal style into one that's definitely you.
Call or email us right now to book your no-obligation appointment.