Those fingers don't have to stop running through your hair…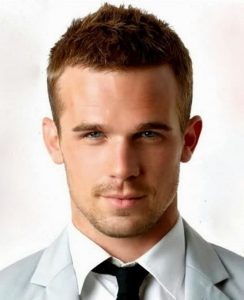 Women can't get help but be captured by the sharp, seductive-looking men with alluring men's hair styles.
While we can't guarantee you the same result à la Christian Grey, we can give you a smooth, sensual look where people can't take their eyes—or hands—off you.
Men's hair is usually different than women's: shorter, coarser, intricate styles. Our style choices help to give you a better idea of what works best for you and your desired goals. Choose from:
Cuts • Blowdry • Highlights • Colour
Golden Touch offers the best men's hair salon experience in Toronto. So give your scruffy 'do a makeover that will send the hearts of the ladies in your life into overdrive and fawning for more.
We also give keratin treatments.
Call today to book your free, no-obligation appointment now.