Is it raining? That's perfectly fine. Let your hair down and embrace the moisture as our perms won't come undone the moment you step outside. You and your wallet can rest at ease knowing that a formidable solution to achieving beautiful curls or finally getting straight hair is at hand. And Golden Touch is here to make it happen.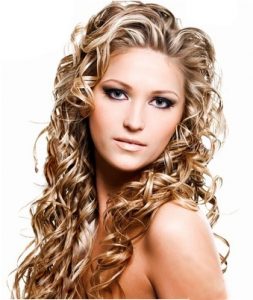 Permanent waves or straight lengths are a prominent hair styling function women have been using for centuries. Only recently has humankind come close to perfecting it.
Using special and gentle techniques, our golden touch will leave your hair with the wavy locks or the straight arrow look you've desired. The best part? It's affordable and practical. So let us put some much needed life and order into your hair's body and appearance.
We offer:
Come experience the best perms in Toronto. Bring your troubled hair in. Leave with a perfectly orchestrated perm that stays.
Call or email us right now to book your no-obligation appointment today.