Hair styles are a crucial factor in any female image itinerary. So make sure your personality and style match for the ultimate image combination.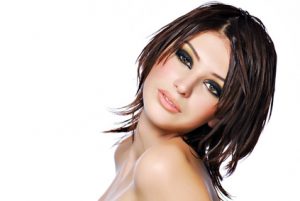 A women's hair has tantalized men (and other women) for millennia. How it's worn affects how people perceive you. If it's scraggly or unkempt then it definitely hurts the image. But it can be better!
Fortunately, Golden Touch is your saviour from split ends. Our certified team of hair stylists will consult with you to identify your true desires and then offer a gentle approach on how to make it happen.
We offer:
Cuts • Blowdry • Flat Ironing • Conditioning • Keratin
Refine your look, refine your life. Golden Touch offers the best women's hair and salon experience in Toronto. Come see how our talent can shape a more beautiful future for you.
Call or email us right now to book your no-obligation appointment today. (416) 508-4243