Regain control of eyebrows or hair on other spots on your body that have gone astray with the ancient technique of threading.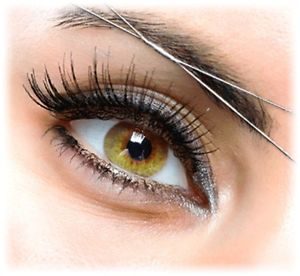 Golden Touch offers Toronto's–and Yorkville's–finest threading. Threading is an aesthetic process that has been around for millennia. Using a thin thread that's rolled along the skin, it removes or shapes hairlines with minimal discomfort, giving you clean and defined hairlines around areas such as eyebrows, lips, the chin, and elsewhere. You'll have sharp hairlines that give a clean and gleaming impression upon anyone you encounter.
Our threading can be applied to:
· Eyebrows
· Chin
· Upper Lips
Enjoy the sensation of sculpted facial features that glimmer in any light. Golden Touch applies gentle movements to ensure minimal discomfort for maximum effect.
Call or email us right now to book your no-obligation appointment today. (416) 508-4243