Have a bad day at work? Want to forget about that horrible date? Do those age lines not seem to want to disappear? What you need is a facial, or perhaps a massage. Golden Touch offers exquisite spa treatment services that will melt your daily stresses away.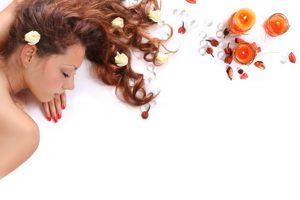 On the days when you wish you had listened to those inner voices urging you to stay in bed, take a proactive step in a positive direction and banish those voices for good.
Even the world's most successful people hear those same voices but you know what? They still get up and tackle what's ahead. The difference is they allocate "me" time to re-establish that crucial balance we all strive for.
How will you establish yours crucial "me" balance? Step into Golden Touch's lavish spa facility and let us revive your soul with relaxation and rejuvenation services.
Golden Touch's special comfort zone will provide you with all the relaxation and reprieve you need to forget about whatever troubles there are in your life.
Our spa treatment techniques are known across the city as Yorkville's finest spa services with people all over the Greater Toronto Area coming to us for calming and soothing solutions to everyday problems.
We offer the following exquisite spa services from certified and trained individuals:
Call or email us today to book your no-obligation appointment right now.